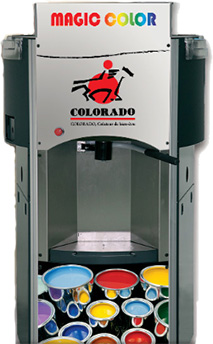 The TINTING SYSTEM OF COLORADO
Colours have a magic effect, they can increase or decrease your spaces, reduce or accentuate the light in your interiors.
Combined with the colours of your furniture, colours improve and enhance your living areas, giving them an atmosphere of your choice, going from a nostalgique tone to a modern one.
Thanks to our MAGIC COLOR tinting system, we put at your disposal a world of Magic colours.
The MAGIC COLOR gives you a wide choice through our catalogue (Harmony 1000 tints) and others like (RAL, NCS…)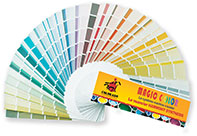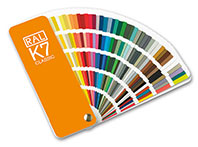 Speed
Once the colour is selected, THE MAGIC COLOR tinting system makes it for you in less than 5 minutes.
Precision
The MAGIC COLOR software garantees the colorants are added with a high precision, so that each colour is the same as the one you have chosen in the colour catalogue
Economic
The MAGIC COLOR system allows the manufacture of small quantities of paints for "application to measure"
Reproducible
The MAGIC COLOR system allows you to reproduce the same identical colours as those already applied.